Dressing While Plus Size: The Workplace
It's always a fun day at the office (NOT!) when I decide to not do laundry over the weekend and the only clean office-appropriate bottoms I have is a black skirt. Sounds simple but someone in Fashionland decided to make it an appropriate length but in the back is a huge split. Whose idea was that? The chunk of my thighs and the back of my knees damn near scare people. I get comments on my short skirt that's really not that short. I get my coworkers two cents on how I'm trying to be sexy that day, in my head I am freaking out. I was not looking for this attention.
I say this to say:
The back of my knees are not a sexual organ

I like to look nice at work but sexy is NEVER my intention

As a curvy girl I take extra steps to make sure I'm dressed appropriately at work
I know we love to fight for our right to wear what we want but the workplace is the one place where people have some type of control over you. Being the rebellious Aquarius I am I hate it, but I can't do much about it if I want a job. So far I've always been best dressed at the office and here's how I do it: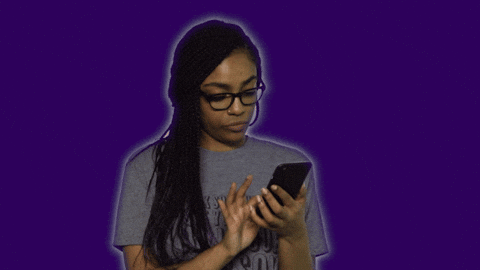 On Gwynnie Bee they always have two of their brand ambassadors try on the clothes and review it. 99% of the time if Shainna from A Thick Girl's Closet loves it, I love it. But with anything you order online I can't stress enough that you read the reviews! You can find out the fit, fabric, and minor details on major things like small arm holes or a dreaded high split in the back that isn't Spanx friendly.
Safety Pins and Fashion Tape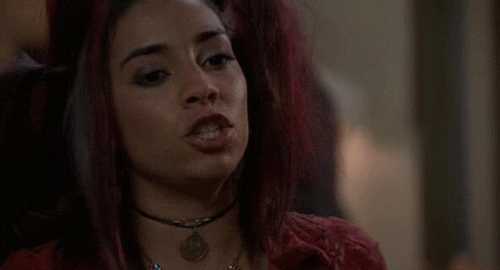 I am the proud owner of very full B cups. V-neck tops will get me a free drink before they get me respect in the office. So a hidden safety pin or fashion tape helps prevent gratuitous boobage.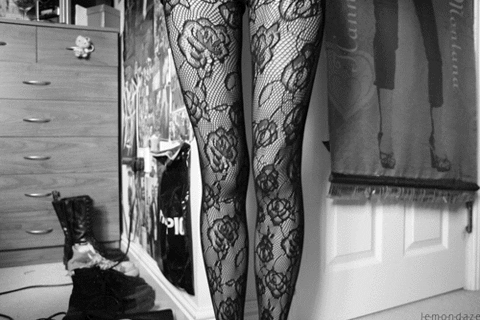 Okay pantyhose sound super grandma but winter is coming and I have come to absolutely love pantyhose and stockings! My favorite brand of pantyhose is Nubian Skin. What started off has a nude hosiery line for black woman now sells lingerie AND shoes in nudes for women of color. I swear by the 15 Denier tights in caramel. I've ordered these dozens of times and they are like a second skin. I highly recommend them. Now they just need those thigh highs in plus sizes! A few other places I shop for cute stockings and hosiery are Torrid, Target and my local beauty supply store.
Many women already swear by shapewear but I shied away from it for a very long time. I would think "If I'm already big, why would I wear shapewear to slim down ONE part of my body?" Well, because it makes my clothes fit and look better! While Spanx has made their mark as the shapewear brand to go to, there are plenty other brands that cater to the body and wallet. I purchase my shapewear from Sears, Burlington and TJMaxx.
I know it can seem devastating to go up from your normal size but the best things about tags is that they're on the inside so no one can see them. Don't let pride get in the way of your slay!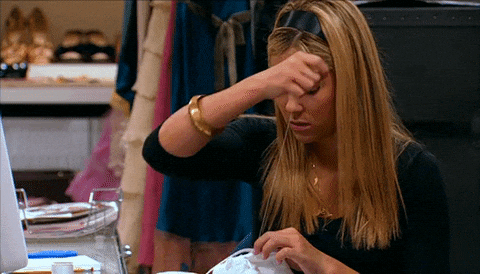 This comes in handy for those that have to do the last step and for those who thrift shop. I usually have to go a size up for jackets but then it's too big in the waist. One trip to the tailor and my jacket is now perfectly me-sized! When you invest in your wardrobe your clothes last a lot longer.
Do you have any tips to keep it appropriate but still maintain your slay in the workplace? Comment below! Don't forget, sharing is sexy! 
Gifs via Giphy
Please reload