Fear (and how I'm kicking its ass)
"Put the energy you put into other people into yourself." - The Butterfly Queen
This advice sounds so simple but processing and pouring positive energy into myself and my endeavours can be very hard but I will immediately break my neck to help someone else out. Why is that?
I have A LOT of ideas. These ideas could be for my podcast, my wardrobe, my hair, work, events and most of them won't see the light of day. Hell it even took me a long time to write this post! The easy answer is that I'm lazy. But laziness always stems from something bigger. In my case it's fear. I'm afraid of failing, I'm afraid I'm going mess up, I'm afraid people won't show up, I fear my ideas as much as I come up with them. I'm definitely Chuckie Finster to the bullshit.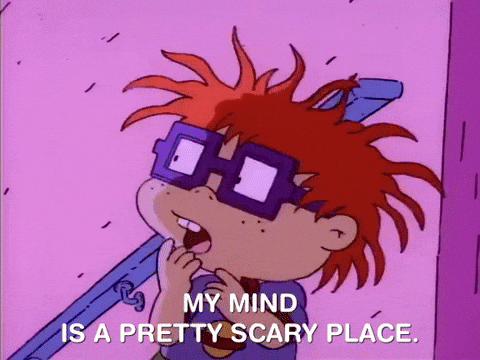 My ideas have been nagging me lately, but besides my ideas being grand, they are EXPENSIVE! Lack of money can ruin self-esteem, which creates, self-doubt, which turns into fear. Hey! We discovered a cycle! Now I have to break it.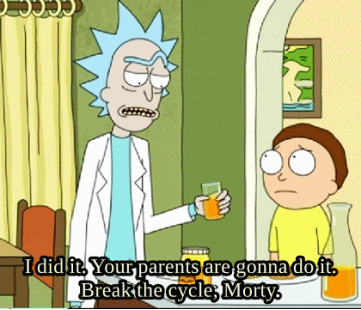 I have my own affirmations and rituals I do to put myself in a better mental space. Which is where I found the strength to write a post today. I began following astrology, numerology, and tarot in the past year and it has been working for me. I even had fear about accepting those into my life! But if it works for me then why should I care what the next person thinks? This attitude made me afraid to pour into myself because I wouldn't have anything left for others. But it's actually the exact opposite. If I give to much I won't have any for myself. Pour into myself then I create more positive energy than I can even imagine. I still pray, usually out loud because if I can speak it, then I've already defeated fear. Fear will always try to silence you.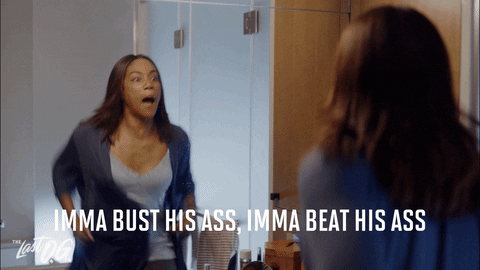 I'm not the type to announce all my moves anymore. But if my ideas are imaginable then they are real enough to bring to life. Keep an eye on me because fearless DAHM is a bad bitch and I have some amazing things to show the world.​
Please reload