The Pose season finale was an exciting one as we followed the characters through sickness, health, and competition. But the scenes that stole my heart were between Blanca and Elektra. Hitting rock-bottom after her reassignment surgery and back to sex work, Elektra is without a home, children, and money. Blanca and her big heart swoop in to give the usually cold Elektra a place to stay, not without telling Elektra that her survival tactic of lying and stealing will eventually kill her. But reality really settles in when Blanca lets Elektra know
SHE HAS TO GET A JOB.
With the tables turned Elektra walks into a restaurant, statuesque and beautiful per usual and asks for a job application. This is the most human we've seen her throughout the entire season and I appreciated this scene as it was a reality check for myself. No matter how fabulous we think we are, how good our creative endeavors may be, we are human and we live in a society where we have to work for money and use it to exchange for goods and services. That's just what it is and it isn't changing any time soon. Elektra's role in Pose was larger-than-life (I mean her last name is ABUNDANCE) She was the best dressed, the richest, and a winner of trophies. Once her sugar daddy cuts her off she is back to square one.
Square one is scary to many of us. All of our hard work diminished, we are forced to pull ourselves up by the bootstraps and start over. Personally, I've always been okay with starting over because I'll never produce the same thing twice and I find the rush entertaining. Square one depresses some, angers others, but eventually, you have to build that bridge and get over it.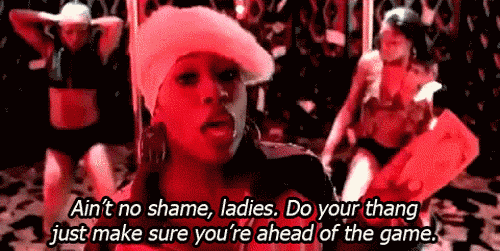 In the world of creatives, you never want to "sell out". Becoming a white-collar cog in a system isn't liberating. It's restrictive, there are too many rules, you're not allowed to be yourself. I get it. I hate it too. I've held and just as easily let go of jobs because I could not be myself and make money at the same time. I've become quite acquainted with square one. Eventually, the ping-pong of having a job and leaving wasn't an option. I'm 27, people are interested in what I do now, they want to meet me! They want ME! But how will I get there with no money?
Desperate times called for desperate measures in Elektra's case. Myself? I have a roof over my head thanks to my mother, I won't go hungry because of her either. So when I go back to square one I'm in what I call purgatory. I'm neither here nor there. Like a sitting duck, I'm on my couch waiting for an email or phone call that will determine my fate. The longest I've sat was 4 months. That was the last straw.
While I refuse to become a white-collar cog, I had to tailor my life experience to MY liking. I decided to not pursue my dream through job applications. With the help of a few beautiful people close to me (My personal Blancas, if you will) that helped me find a job that I like and I'm good at. It's a duty but I don't feel like I'm really working. I'm helping people, I feel fulfilled and I make enough to fund my dreams. So yes, you have to work. We all gotta work. But remember that it's not forever as long as you decide it isn't. Who knows? Your dreams just may be a paycheck away.
Please reload